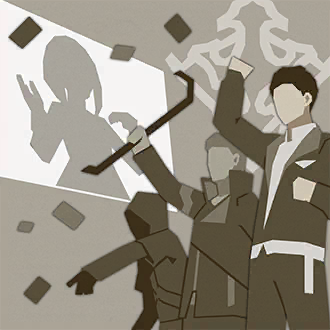 Chant of Desire [Boundaries Melted in Song]
ASH AND RUBBLE: OUR ONCE-PROUD CAPITAL CITY
Evacuees recall looking over their shoulders to behold our
once magnificent capital city shrouded in ash and flame.
Any reader who lived there at the time should have vivid
memories of the day it fell. It was a place close to all of our
hearts, but what has become of it now? Well, with military
escort, our reporters were able to get the answers,
and you'll find them here—along with plenty of
pictures—as we discuss the fate of our beloved city.
"NEMESIA NEWS - Politics & Social Climate"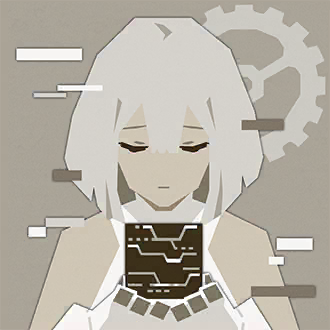 Song of Avowal [Boundaries Melted in Song]
OUTPOURING OF SUPPORT FOR SINGER CONTINUES
It was not too long ago that a singer had her concert
canceled due to riots. Sadly, we've learned she's now put
all of her activities on hold, and rumors say she may even
be contemplating retirement. However, fans are currently
pouring into her social media accounts with words of
support, including many brave soldiers who reportedly
find strength in her melodies. Between this and the riots,
she seems likely to stay in the spotlight for some time.
"NEMESIA NEWS - Entertainment"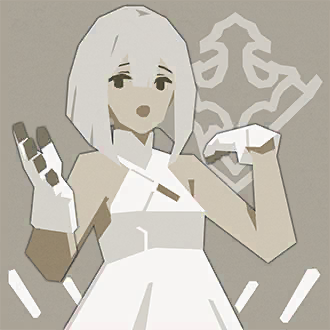 Verse of Prayer [Boundaries Melted in Song]
CONCERT RIOT: THE STATE OF ENTERTAINMENT TODAY
A riot broke out during a concert by a virtual performer
last night, which caused the event to be canceled.
According to attendees, those in opposition to the event
claimed it was inappropriate to hold a concert during
a time of war. This incident is sparking a heated online
debate as to what wartime entertainment should be.
"NEMESIA NEWS - Current Events"