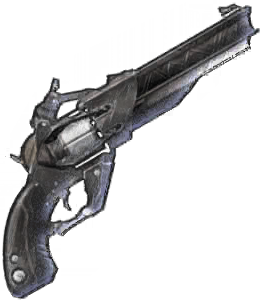 Lv. 15/15
Stratocratic Mending
Recover 20% HP for all allies.
Lv. 15/15
Stratocratic Aegis x4
Deal 45% damage to one enemy 4 times and increase your defense by 10% for 10 seconds.
Lv. 15/15
Pursuit
Damage up by 15% on chain attacks of 3 or more.
Lv. 15/15
Barrier: Debilitating Bane Rank 4
Reduce the effect of Burden: Debilitating Bane.
Barrier: Curtain of Darkness Rank 4
Reduce the effect of Burden: Curtain of Darkness.
Statistics
Level 90 (Max Limit Break)
Level 100 (MLB + Refined)
Timed or conditional passives are not included in the stats.
Weapon source
Sorry, no potential event source found.
Stories
The king agreed, then ordered his soldiers to kill the smith.
But in keeping to his wish, his guns were never used in battle
again—instead, they were used to execute enemies of the
state.
But his wife and daughter felt too much guilt over his
weapons to accept the fruits of their profit, so the smith
arranged an audience with the king and asked the army to
stop using his weapons.
Soon, the royal army began using his guns, which they
considered superior to all others. The smith, relieved to have
income, swore to buy his wife and daughter whatever they
liked.
There was once a smith in a country beset by war. Even
though he felt shame in supporting his wife and daughter by
making killing tools, he worked tirelessly to craft his potent
weapons.