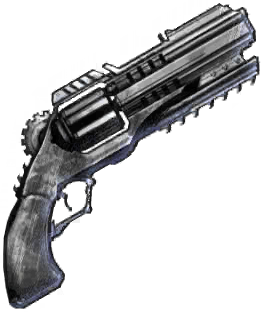 Lv. 15/15
Ironcore Caged Vigor x4
Deal 70% dmg x4 to one enemy. If your HP is 70% or lower, dmg increases the lower your HP is (up to 40%).
Lv. 15/15
Ironcore Render x3
Deal 40% damage to one enemy 3 times and reduce their defense by 8% for 10 seconds.
Lv. 15/15
Void Boon
Dark damage dealt up by 24%.
Lv. 15/15
Caged Vigor
Increases damage dealt by up to 24% when your HP is 70% or lower (damage increases the lower your HP is).
Lv. 15/15
Barrier: Curtain of Darkness Rank 2
Reduce the effect of Burden: Curtain of Darkness.
Statistics
Level 80 (Max Limit Break)
Timed or conditional passives are not included in the stats.
Weapon sources
We found 2 events corresponding to the release date of the weapon.
These may be incorrect, please check each of them
⚠️ experimental
Variation: Aurora Senior Officer
Ends in 8 days
16 days
3/10/2023 - 3/27/2023

2000
View event
Stories
War means money,
especially for people like us who deal in weapons. Speaking of,
we received another huge order from the military today.
Yes! Work, work, work! Keep those factory fires burning!
My laborers ask,
"Is money important enough for you to sell tools that claim lives?
Does the food you buy with such coin taste any better?"
What stupid questions! They don't know anything!
The capitalists say, "It is fun to work the lowest of the low
like dogs and reap the profits.
Wine drunk while watching them scrabble tastes all the sweeter."
Fools! They don't know anything!
What I seek are bullets.
Gunpowder. Death. I don't want money or renown or status;
the only thing that matters is the fact my
weapons will be laying waste to other people's lives. Glorious!