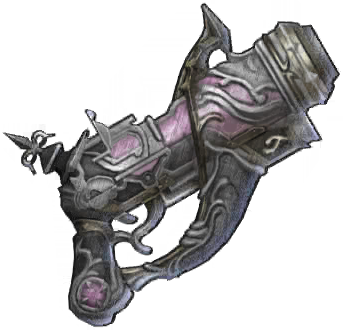 Gun of Incineration
Lv. 15/15
Incineration Fatality x5
Deal 70% damage to one enemy 5 times. (Critical damage increased by 40%).
Cooldown: 19s
Lv. 15/15
Incineration Vigor x3
Deal 50% damage to one enemy 3 times and increase your attack by 30% for 30 seconds.
Cooldown: 18s
Lv. 15/15
Ambush
Critical rate up by 10%.
Lv. 15/15
Barrier: Miasma of Indolence Rank 2
Reduce the effect of Burden: Miasma of Indolence.
Statistics
Timed or conditional passives are not included in the stats.
Stories
In the midst of war, a man found a
gun created with lost technology. Though its relentless
flames engulfed the user, he man was happy,
for now he could finally protect his beloved wife.
The arms he used to embrace his wife hurt at the slightest breeze.
His throat burned, preventing speech.
Burns scarred every inch of his body.
But his wife still recognized him, so he was happy.
His vision weakening, he now acted on his compatriots' orders.
No matter how burned and scarred he became,
he used his power to protect his country
and wife, believing he could end the war.
The man never knew the ones giving orders
had turned their coats to the enemy,
so he was happy until the end. After all,
he'd lost his hearing by the time he burned his dear wife alive.