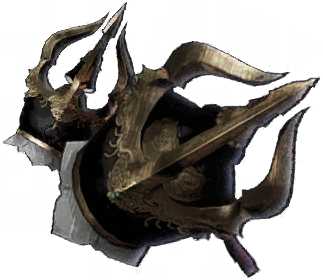 Goldfeather: Tarsus
Lv. 15/15
Goldfeather C. Vigor x5
Deal 90% dmg x5 to one enemy. If your HP is 70% or lower, dmg increases the lower your HP is (up to 60%).
Cooldown: 26s
Lv. 15/15
Goldfeather Price Blitz x3
Deal 110% damage to one enemy 3 times. (Consume 20% of current HP)
Cooldown: 22s
Lv. 15/15
Void Boon
Dark damage dealt up by 30%.
Lv. 15/15
Caged Vigor
Increases damage dealt by up to 40% when your HP is 70% or lower (damage increases the lower your HP is).
Lv. 15/15
Barrier: Debilitating Bane Rank 4
Reduce the effect of Burden: Debilitating Bane.
Statistics
Timed or conditional passives are not included in the stats.
Stories
A lone traveler came to an empire—an erudite
fellow said to have explored the world.
But now,he walked to the palace in a daze.
His odd behavior caught the guards' attention,
and they took him in for questioning.
They found the brand of an enemy nation on his body,
and quickly detained him as a spy.
They tied him up and dragged him before the emperor.
But as the guards began to deliver their findings,
the emperor cut them off and ordered the man freed.
The traveler knelt before the emperor—for he was not a spy,
but a double agent who fed the enemy false information.
Once the guards learned that secret,
they were immediately beheaded.