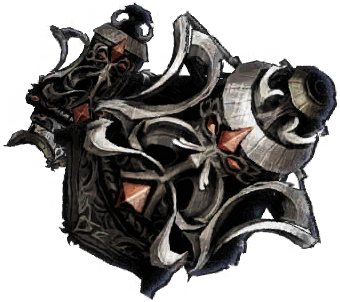 Lv. 15/15
Dawnfire Assault x4
Deal 35% damage to one enemy 4 times and raise all allies' critical hit rate by 10% for 10 seconds.
Lv. 15/15
Dawnfire Blitz x3
Deal 85% damage to one enemy 3 times.
Lv. 15/15
Blaze Boon
Fire damage dealt up by 24%.
Lv. 15/15
Fatal
Critical hit damage up by 8%.
Lv. 15/15
Barrier: Corrosive Smog Rank 2
Reduce the effect of Burden: Corrosive Smog.
Statistics
Level 80 (Max Limit Break)
Timed or conditional passives are not included in the stats.
Weapon sources
We found 2 events corresponding to the release date of the weapon.
These may be incorrect, please check each of them
⚠️ experimental
Premium Summons: Abstract Belle
Ended 7 months ago
30 days
View event
Record; Traces of Pursuit
Ended 7 months ago
16 days
4/7/2023 - 4/24/2023

6000
View event
Stories
My father is a strict man who holds me to the highest
standard of morality. He's never smiled at me. Not once.
My mother is a coward who bases her every action on the
moods of my father. She's afraid to carry on even the
most basic of conversations with me.
My little brother is a fool who clings to me like a newborn chick.
But unlike me, Mother and Father love him without reservation.
You were so sickly. So weak. I will regret how I treated you for
the rest of my life, because you were the only
one in this world who needed me.