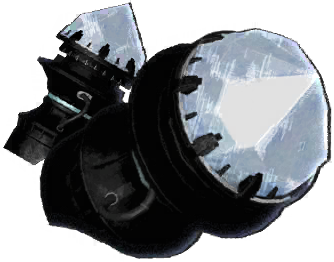 Lv. 15/15
Cryptolith Bold Vigor x4
70% dmg to one enemy 4 times. When your HP is 70% or higher, dmg up the higher your HP is (up to 40%).
Lv. 15/15
Cryptolith Aegis x3
Deal 40% damage to one enemy 3 times and increase your defense by 8% for 10 seconds.
Lv. 15/15
Lucid Boon
Increase light damage by 24%.
Lv. 15/15
Barrier: Corrosive Smog Rank 2
Reduce the effect of Burden: Corrosive Smog.
Statistics
Level 80 (Max Limit Break)
Timed or conditional passives are not included in the stats.
Weapon sources
We found 2 events corresponding to the release date of the weapon.
These may be incorrect, please check each of them
⚠️ experimental
Record: Trench of Lost Bonds
Ended about 1 year ago
9 days
7/29/2022 - 8/8/2022

6000
View event
Premium Summons: Bloody Captain
Ended about 1 year ago
9 days
View event
Stories
More and more people came to try their luck against the ore.
A fighter. A blacksmith. A king. Soon, the ore became a
popular tourist attraction that brought great wealth to the
village.
The day after that, a demolitionist who'd heard rumors about
the ore came to the mine. His explosives could fell massive
towers, but his bombs could not even scar the ore.
The next day, a swordsman who'd heard rumors of the ore
came to the mine. His blade was renowned for being sharp
enough to rend even rock, but it simply shattered when it
struck the ore.
Once, a beautiful chunk of ore was found in the deep earth.
The miners were delighted, for they knew it would bring
wealth to their village. But the ore was hard, and no tool
could extract it.