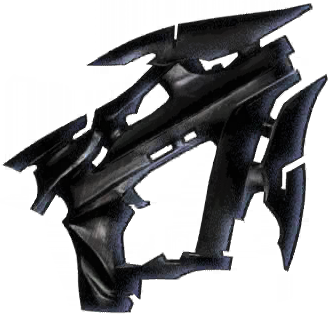 Lv. 15/15
Blacktoe Bold Vigor x4
Deal 85% damage to one enemy 4 times (damage increased by 20% when HP over 80%).
Lv. 15/15
Blacktoe Aegis x3
Deal 50% damage to one enemy 3 times and increase your defense by 10% for 10 seconds.
Lv. 15/15
Bold Vigor
Damage up by 15% when HP is above 70%.
Lv. 15/15
Barrier: Corrosive Smog Rank 2
Reduce the effect of Burden: Corrosive Smog.
Statistics
Level 90 (Max Limit Break)
Timed or conditional passives are not included in the stats.
Weapon sources
We found 2 events corresponding to the release date of the weapon.
These may be incorrect, please check each of them
⚠️ experimental
Variation: Aurora Blossom
Ended over 1 year ago
13 days
3/25/2022 - 4/8/2022

1500
View event
Premium Summons: Bloody Monster
Ended over 1 year ago
13 days
View event
Stories
...Wait. Are you laughing at me?
Are you laughing at me!?
You are! I know you are!
Life was hell. I hated the brilliant blue sky,
the shining sun, and especially the cawing of
the black birds who always seemed to
be laughing at me. That's why I silenced them.
So when I failed for the first time, my life collapsed.
People who once looked at me with jealousy and
expectation now expressed only scorn,
and I no longer knew why I was alive.
I've always been considered a prodigy.
Anything I attempted I succeeded at on
my very first try, and I never lost a
single wager or contest to anyone.