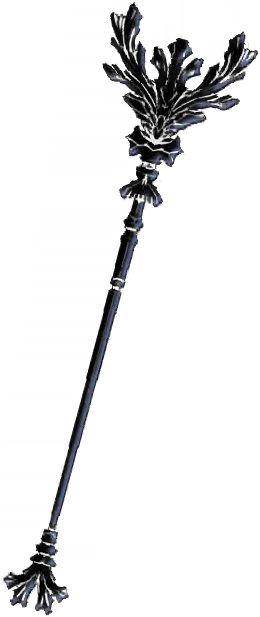 Lv. 15/15
B. Lucid Sup. x4
Deal 60% damage to one enemy 4 time(s) and increase all allies' light damage dealt by 30% for 30 seconds.
Lv. 15/15
B. Bold Vigor x5
50% dmg to one enemy 5 times. When your HP is 70% or higher, dmg up the higher your HP (up to 40%).
Lv. 15/15
Fleetfoot
Agility up by 30% for 60 seconds.
Lv. 15/15
Brilliant Void Guard
Light damage dealt up by 20% and dark damage taken down by 20%.
Lv. 15/15
Bold Vigor
Damage increases by up to 30% when your HP is 70% or higher (more effective the higher your HP is).
Statistics
Level 90 (Max Limit Break)
Level 100 (MLB + Refined)
Timed or conditional passives are not included in the stats.
Weapon source
This weapon can be obtained while playing the "Subjugation" game mode.
Stories
As I was returning home from my work in the field,
I suddenly found myself in an unfamiliar place where
strange red plants hung on ruined structures.
Where in heaven's name was I?
I'd always been engrossed by my research into biology,
and this time it cost me. I was lost—hopelessly so. Cursing,
I began searching for the path
I had travelled to get here.
Each twist and turn only befuddled me further.
As panic began to gnaw at my heart, I found myself before
a great tree. No, not a tree—a leg! The leg of
a great beast composed solely of vegetation!
Surely no creature of such size existed even in
the era of dinosaurs! Enthralled, I happily began to
observe it. But when it finally wandered off into the dark,
I found myself even more lost than before.