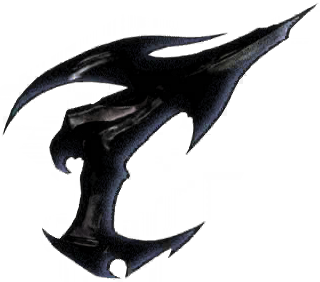 Lv. 15/15
Blackbird Bold Vigor x5
Deal 80% damage to one enemy 5 times (damage increased by 20% when HP over 80%).
Lv. 15/15
Blackbird Sting x4
45% damage to a single enemy 4 times. Also has a 100% chance to inflict poison for 5 turns.
Lv. 15/15
Bold Vigor
Damage up by 15% when HP is above 70%.
Lv. 15/15
Barrier: Miasma of Indolence Rank 2
Reduce the effect of Burden: Miasma of Indolence.
Statistics
Level 90 (Max Limit Break)
Timed or conditional passives are not included in the stats.
Weapon sources
We found 2 events corresponding to the release date of the weapon.
These may be incorrect, please check each of them
⚠️ experimental
Variation: Cascading Blossom
Ended almost 2 years ago
11 days
11/19/2021 - 12/1/2021

3000
View event
Premium Summons: Lacrima Captive
Ended almost 2 years ago
11 days
View event
Stories
A final man used it on birds, mice, and unwanted children.
And over the course of taking so many lives, the gun came to
forget the weight of a life, and the trigger became light as a
feather.
Another man turned the gun on his frail, bedridden mother—
but when he noticed how much lighter the trigger was than he
was expecting, he broke down in tears.
One woman, for example, met a horrible end when she
lacked the strength to pull the trigger on her mortal enemy
and was killed in return.
It was an odd gun, and not just in appearance. It had
unlimited ammo, but the weight needed to pull the trigger
matched that of who it was pointed at, which made using it a
tricky business.