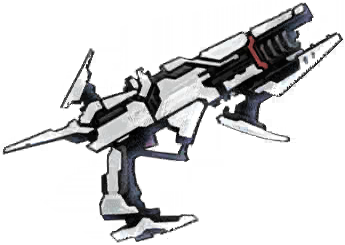 Lv. 15/15
Altered Valiance x5
Deal 35% damage to one enemy 5 times and increase all allies' attack by 30% (30 seconds).
Lv. 15/15
Altered T. Crush x3
Deal 50% damage to one enemy 3 times and increase wind damage received by that enemy by 15% (30 seconds).
Lv. 15/15
Tempest Boon
Increase wind damage by 30%.
Lv. 15/15
Tempest Haste
Skill cooldown time reduced by 10% while equipped with a wind-affinity main weapon.
Lv. 15/15
Barrier: Curtain of Darkness Rank 4
Reduce the effect of Burden: Curtain of Darkness.
Barrier: Debilitating Bane Rank 4
Reduce the effect of Burden: Debilitating Bane.
Statistics
Level 90 (Max Limit Break)
Level 100 (MLB + Refined)
Timed or conditional passives are not included in the stats.
Weapon source
Sorry, no potential event source found.
Stories
My arms, legs, torso, and head were hastily thrown together
from parts stolen from the enemy. I'm different now.
Will my squad still accept me?
And how will the enemy see me?
Captain was killed in battle, so I'll try to avenge him. It won't
kill my will to fight! Even if we lose our limbs, we'll trust
each another, slaughter the enemy, and go home.
We're so close.
Our weapons were hastily assembled from our fallen
comrades. Pretty flimsy things, but hey, beggars and
horses and wishes and all that. Still,
they're all trying their best, so I guess I will too.
Twelve units were on patrol when we were shot down
by an unknown enemy. We six survivors landed on a
desert island, and thus began a
heroic battle against all odds!