6 costumes found for Priyet
Celebratory Werebeast
Added 08/18/2022 (6 months ago)
Lv. 15/15
So Shiny
Deal 85% damage to one enemy 4 times and recover 25% of all allies' HP.
Gauge Level: A
?
Lv. 4/4
Resilience
All allies' HP up by 10%.
Lv. 4/4
Luminous Leap
Increases the stats of equipped light-affinity weapons by 20% for whole party.

3

Ward
All allies' defense up by 10%.

5
Debris: Toughness Chunk
HP up by 5%.
Costume's weapon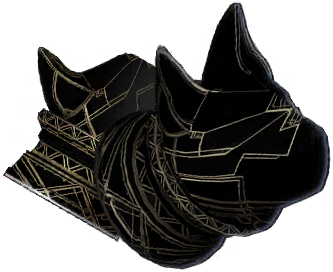 Blackened Will
Lv. 15/15
Blackened Bold Vigor x4
85% dmg to one enemy 4 times. When your HP is 70% or higher, dmg up the higher your HP is (up to 40%).
Cooldown: 26s
Lv. 15/15
Blackened Recovery x3
Deal 65% damage to one enemy 3 times and recover 10% of your HP.
Cooldown: 19s
Lv. 15/15
Lucid Haste
Skill cooldown time reduced by 5% while equipped with a light-affinity main weapon.
Lv. 15/15
Barrier: Debilitating Bane Rank 2
Reduce the effect of Burden: Debilitating Bane.
Statistics
Temp abilities and rank bonuses are not included in the stats.
Costume source
Costume story
To me? Oh, that would be her.

She's the reason the world is so bright. It's because of her
that there is so much warmth. But the longer I watch her,
the more my heart aches...