6 costumes found for Priyet
Added 03/15/2022 (about 1 year ago)
Lv. 15/15
Contrarian
Enter a provoke state for 2 turns and increase own defense by 50% for 60 seconds.
Lv. 4/4
Blaze Guard
Fire damage taken down by 25%.
Lv. 4/4
Icewater Rush
Increases the stats of equipped water-affinity weapons by 40%.

3


5
Debris: Tenacious Aegis Chunk
HP up by 2%. Defense up by 8%.
Costume's weapon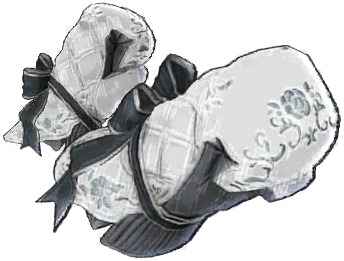 Lv. 15/15
Contrite Ward x4
Deal 35% damage to one enemy 4 times and increase all allies' defense by 30% for 30 seconds.
Lv. 15/15
Contrite Recovery x3
Deal 65% damage to one enemy 3 times and recover 10% of your HP.
Lv. 15/15
Barrier: Debilitating Bane Rank 4
Reduce the effect of Burden: Debilitating Bane.
Statistics
Level 100
Max ascension + Exalted
Temp abilities and rank bonuses are not included in the stats.
Character Exalt Debris (Lv.100)
Debris: Werebeast's Insight
All allies' wind damage dealt up by 5%.
Costume source
Costume story
I do want to look good sometimes, you know.
Hee hee! What do you think she'll say when she sees
how beautiful I am?

I cannot wait for her to see. I cannot wait! I cannot wait
I cannot wait I cannot wait I cannot wait I cannot wait I
cannot wait to see I cannot wait I cannot wait I cannot wait
I cannot wait I cannot wait I cannot wait her I cannot wait I
cannot wait I cannot wait dead I cannot wait dead see her
dead I cannot wait