14 costumes found for Griff
Added 08/26/2021 (about 2 years ago)
Lv. 15/15
Extermination Fire
Deal 80% damage to all enemies and decrease their defense by 25% for 30 seconds.
Lv. 4/4
Fleetfoot
Agility up by 16%.

3

Fatal
Critical hit damage up by 12%.

5
Debris: Vigor Clump
Attack up by 8%.
Costume's weapon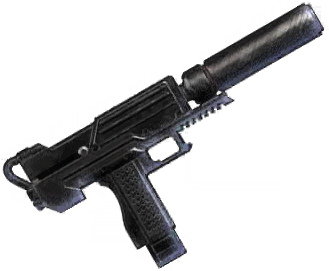 Lv. 15/15
Passionate Flash
Deal 90% damage to all enemies.
Lv. 15/15
Passionate Vigor x3
Deal 40% damage to one enemy 3 times and increase your attack by 8% for 10 seconds.
Lv. 15/15
Fleetfoot
Agility up by 8%.
Lv. 15/15
Barrier: Debilitating Bane Rank 2
Reduce the effect of Burden: Debilitating Bane.
Statistics
Level 90
Max ascension + Exalted
Temp abilities and rank bonuses are not included in the stats.
Character Exalt Debris (Lv.100)
Debris: Captain's Insight
All allies' fire damage dealt up by 5%.
Costume source
Work in Progress...
Costume story
November 7th. The day of an infiltration mission.

Today, like any other day, I point the muzzle of my gun at my target.
Eyes fearful, body shivering, mouth open in protest, yet I send him to
the grave all the same. His only crime was of being an inconvenient
existence in the eyes of the military.

For as long as I serve the military—and for as long as I bear the
burden of my wrongdoings—this fate is one from which I cannot
escape. Perhaps I too, like them...shall one day...