15 costumes found for Fio
Added 08/17/2022 (7 months ago)
Lv. 15/15
You've Gotta Believe!
180% dmg to an enemy x4. (Dmg increases based on combo length) Wind damage+ by 30% (30 secs).
Lv. 4/4
Icewater Guard
Water damage taken down by 25%.

3


5
Debris: Icewater Guard Chunk
Water damage taken down by 8%.
Costume's weapon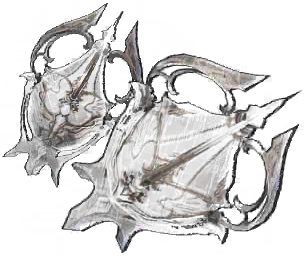 Lv. 15/15
Mythic Tempest Boon x5
Deal 100% damage to one enemy 5 times and increase your wind damage by 50% for 15 seconds.
Lv. 15/15
Mythic Blitz x4
Deal 85% damage to one enemy 4 times (damage increases based on combo length).
Lv. 15/15
Tempest First Strike
Character skill gauge needed reduced by 10% while equipped with a wind-affinity main weapon.
Lv. 15/15
Barrier: Debilitating Bane Rank 2
Reduce the effect of Burden: Debilitating Bane.
Statistics
Level 100
Max ascension + Exalted
Temp abilities and rank bonuses are not included in the stats.
Character Exalt Debris (Lv.100)
Debris: Girl's Insight
All allies' light damage dealt up by 5%.
Costume source
Work in Progress...
Costume story
On a distant spring day, at a ruin in full bloom,
a strange monster appeared before a little girl.
He was an illusion born from her lonely mind, and a true friend.
Though the world hated them, they had each other always,
and together they danced atop the brilliant blossoms.
These treasured memories have all vanished from her mind now.
Occasionally she is drawn to the ruin where she met the monster.
When she goes there, waves of a feeling she does not understand
wash over her heart. It is a thing somewhere between warmth and
utter loneliness, and she is ever swayed by its tides.

"Even though I'm alone, I sometimes feel like I'm not."